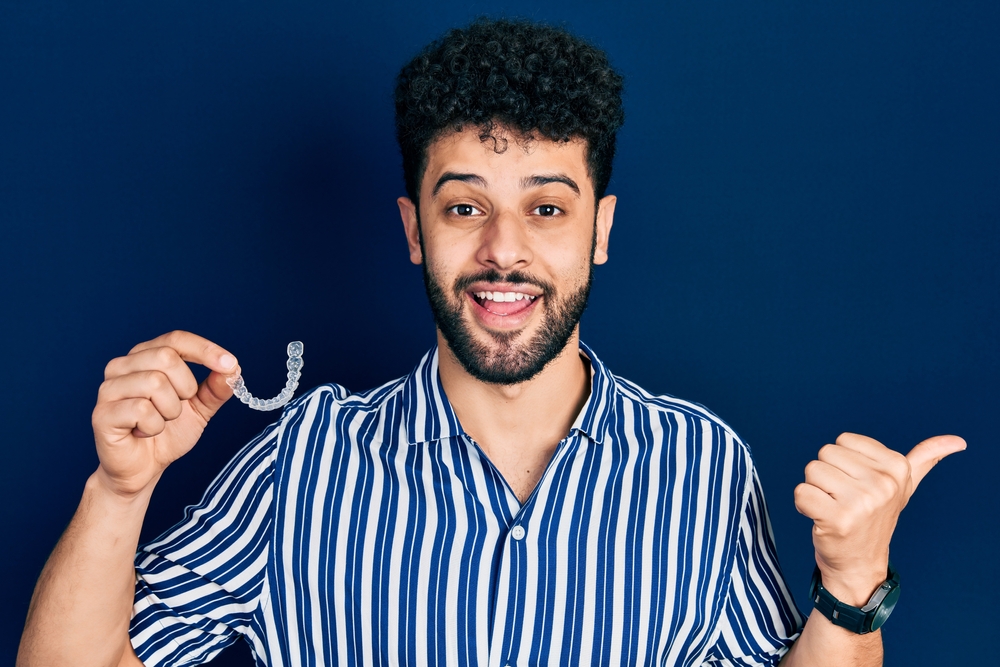 Step By Step Process: Invisalign Treatment in Vallejo CA
Invisalign treatment provides a fairly simple and convenient way to straighten your teeth in a short amount of time. It is the discreet and hygienic alternative to traditional metal braces that allows you to maintain your diet, oral hygiene habits, and other aspects of your lifestyle while correcting orthodontic issues.
The Invisalign system uses a series of custom-made, clear, removable aligners to gradually move your teeth towards the desired position. The treatment is prescribed by trained Invisalign dentists once they determine your suitability and an exact treatment plan that will deliver the desired results. Your aligners are fabricated for your specific situation based on scans, X-rays, photographs, and an assessment of your bite. Each set of aligners is worn for a period of two weeks to move certain teeth, before advancing to the next one in the series. The number of aligners and duration of treatment depends on your individualized Invisalign treatment plan.
Steps to Starting Your Invisalign Treatment
If you have an orthodontic issue, such as crooked or crowded teeth, misaligned bite, or over/under-bite, your dentist will evaluate your teeth to determine whether you're a good candidate for Invisalign. If you're eligible for Invisalign, you can expect:
Measurements of your teeth – The dentist will take a detailed scan of your teeth, photographs, and a full-mouth X-ray that will be used to design your Invisalign treatment plan and custom aligners.
Second appointment for fitting – When your custom aligners are fabricated, the first set will be inserted on your next appointment, and any interproximal reduction (IPR) or slenderizing (slimming) done to provide good teeth alignment.
Instruction – Since they're removable, the Invisalign specialist will also instruct you on how to insert and remove them, as well as how to care for your aligners. Each set of aligners is worn for two weeks, so you will be given the next 3-4 sets of aligners in your treatment plan to change at home.
Monitoring visits – Invisalign monitoring visits are scheduled every 6-8 weeks to assess the progress of your treatment and receive the next set of aligners. You should go with your current aligner set in the mouth. If there's any slenderizing needed, it will be performed before placing your new aligners. The number of scheduled visits depend on the number of aligner sets prescribed in your individual treatment plan.
If you have an orthodontic issue, please visit your dentist or Invisalign specialist in Vallejo CA today to determine whether you're a suitable candidate for the treatment.