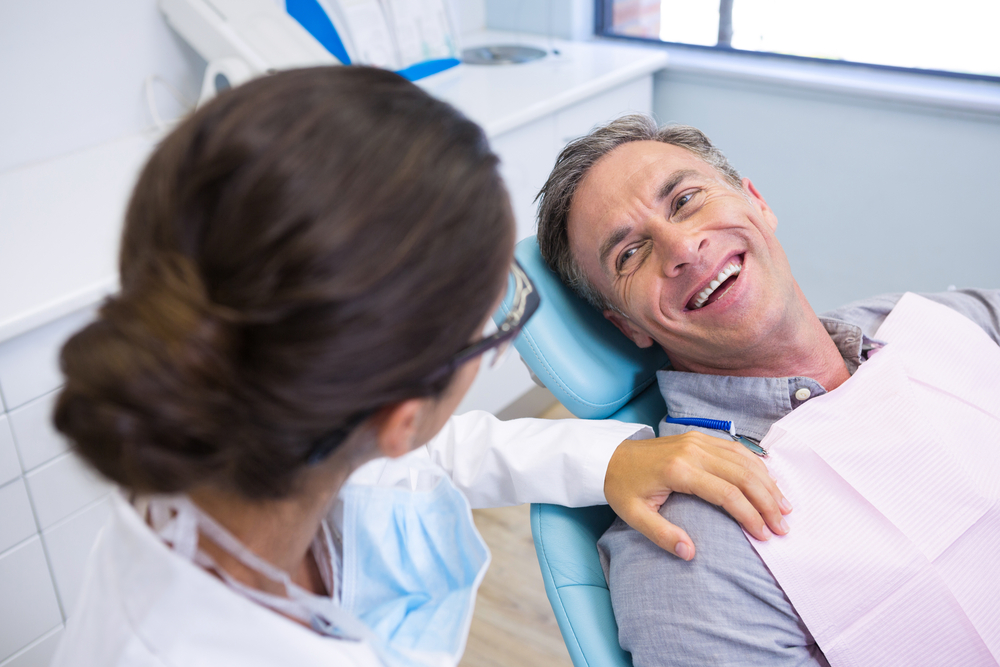 Dental Implants FAQs in Vallejo CA
What happens during dental implant consultation?
During your consultation, the dentist will physically examine the gap in your mouth where you're planning to get a dental implant placed, and also capture the necessary dental imaging including X-rays, CT scans, and/or panoramic films. These assessments check the quality and quantity of jawbone, and may influence whether you need bone grafting at the site to increase healthy bone tissue to support the implant.
Will I experience any pain during the procedure?
No. during all your surgical procedure appointments, the dental surgeon will administer a local anesthetic to numb the surgical site, as well as any sedatives that you may require to calm your anxiety and make you comfortable.
Is the tooth extraction done separately?
Tooth or teeth removal is usually the first step of your dental implant surgery. Unless you had the tooth/teeth professionally removed, there is a high likelihood that the site of the dental implant will still have some pieces of the damaged tooth present. Any tooth fragments must be completely removed to allow for proper site preparation before placing the dental implant.
Are dental implants safe?
Whenever a surgical procedure is involved, there is always an element of risk and potential complications to the success of the treatment or the patient. But the techniques used in placing dental implants have been polished for many decades. Dental implants are safe, and even considered the standard of care for replacing missing teeth.
How do you ensure a successful dental implant placement?
The 98% success rate of dental implants is attributed to careful planning, which involves making sure that the patient is healthy enough to undergo dental surgery and heal and recover properly. In addition, the dental team reviews all pertinent elements such as infections, allergies, bleeding disorders, existing medical conditions, and medications before proceeding with the treatment. Failed implants are very rare, and may occur in the unlikely event of overloading the implant, fracture of the implant, infection, damage to surrounding tissues, poor bone quality, or poor implant position. But a carefully planned procedure by a qualified dentist can help avoid all of these risks. 
For more information on dental implants in Vallejo CA and to find out the cost of your individual treatment, please contact us today.